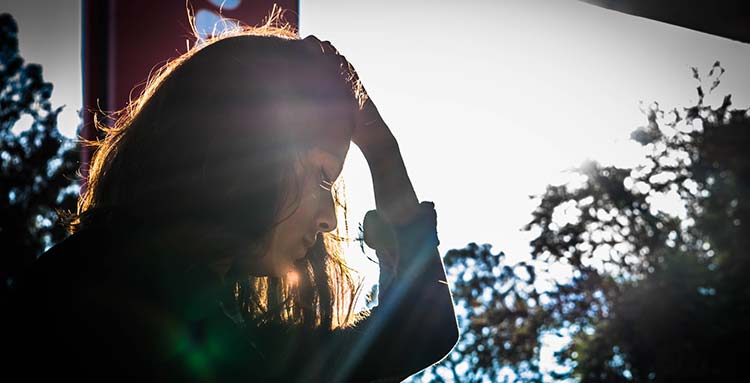 God, Please Help Me
Is there really a God? Will He help you?
Sometimes God will help you and fix the crisis you're going through, but He doesn't always do it. Even after you hand the problem over to Him and ask for His help, there's no guarantee. You can see examples of this in the Bible.
The Apostle Paul was one of the greatest missionaries, establishing multiple churches across a large region, and God described him as "my chosen instrument to take my message to the Gentiles and to kings, as well as to the people of Israel" (Acts 9:15). During Paul's ministry, he was imprisoned multiple times for his faith. He spent years under arrest and only once did God intercede and free him. Why? Did God help Paul in other ways or was there a larger plan?
Will God help you during difficult times? First, He reminds us we don't have to go through struggles alone if we know Jesus. You are adopted into God's family once you commit your life to Jesus. You become a child of God. On top of that, God comes to live within you through His Holy Spirit—providing assurances of His love and hope for your future.
Second, God desires to give us wisdom to help us through our problems. When we encounter trouble, many people begin trying to solve it on their own and they miss out on their best tools for solving problems.
Pray to God first and ask Him for help.
Seek out fellow believers and their godly advice.
Open the Bible and gain wisdom from His Word.
God has made it clear He is ready and able to help you. The Bible says, "I look up to the mountains— does my help come from there? My help comes from the Lord, who made heaven and earth!" (Psalm 121:1-2).
But sometimes your troubles continue longer than you want. God offers you strength and patience to persevere through hard times. Everyone encounters problems and life is full of them. But it's better to go through times of trouble with God than without Him—and His plan for you is certainly the best.
"God is our refuge and strength, always ready to help in times of trouble" (Psalm 46:1).
Commit your life to Jesus and then strive to commit your problems to Him every day.
Step 1 – God loves you and has a plan for you!
The Bible says, "God so loved the world that He gave His one and only Son, [Jesus Christ], that whoever believes in Him shall not perish, but have eternal life" (John 3:16)
.
Jesus said, "I came that they may have life and have it abundantly"—a complete life full of purpose (John 10:10)
.
But here's the problem:
Step 2 – People are sinful and separated from God.
We have all done, thought or said bad things, which the Bible calls "sin." The Bible says, "All have sinned and fall short of the glory of God" (Romans 3:23). The result of sin is death, spiritual separation from God (Romans 6:23). The good news?
Step 3 – God sent His Son to die for your sins!
Jesus died in our place so we could have a relationship with God and be with Him forever. "God demonstrates His own love toward us, in that while we were yet sinners, Christ died for us" (Romans 5:8). But it didn't end with His death on the cross. He rose again and still lives! "Christ died for our sins. … He was buried. … He was raised on the third day, according to the Scriptures" (1 Corinthians 15:3-4). Jesus is the only way to God. Jesus said, "I am the way, and the truth, and the life; no one comes to the Father, but through Me" (John 14:6).
Step 4 – Would you like to receive God's forgiveness?
We can't earn salvation; we are saved by God's grace when we have faith in His Son, Jesus Christ. All you have to do is believe you are a sinner, that Christ died for your sins, and ask His forgiveness. Then turn from your sins—that's called repentance. Jesus Christ knows you and loves you. What matters to Him is the attitude of your heart, your honesty. We suggest praying the following prayer to accept Christ as your Savior:
"Dear God, I know I'm a sinner, and I ask for your forgiveness. I believe Jesus Christ is Your Son. I believe that He died for my sin and that you raised Him to life. I want to trust Him as my Savior and follow Him as Lord, from this day forward. Guide my life and help me to do your will. I pray this in the name of Jesus. Amen."
Did you pray this prayer?