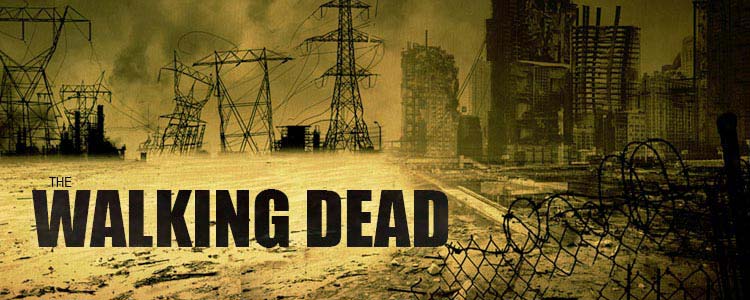 How Does the Walking Dead End?
How does TWD end? That's one of the questions behind AMC's hit show, The Walking Dead. After all, who doesn't wonder about the end of the world—the apocalypse? Is an episode of The Walking Dead just an escape—or a glimpse into our future? And if it's the latter, should you be worried?
Movies, books and TV give us entertaining what-ifs about society's collapse—and how evil stalks the tortured survivors of whatever dreadful upheaval befalls humanity. These stories come alive as once-decent characters collide with the disastrous effects of anarchy in the fight between good and evil.
You might not be the one battling aggressive, decomposing zombies—you're the one on the couch, not onscreen—but like most people, you probably have questions about death and the end of the world.
So how does it all end? Well, there are answers. Not just theories, but actual answers.
In fact, the Bible itself talks about the living dead. Except these living dead aren't zombies; they're real people. The Bible says in Isaiah 26:19, "Your dead will live, Lord; their bodies will rise."
That's possible because of one person, Jesus Christ, who defeated death over 2,000 years ago when He died for our sins, then rose from the dead. While everyone here on earth eventually dies, those who follow Christ will also rise again to live forever with Him in new, perfect bodies. Because of Him, "death has been swallowed up in victory" (1 Corinthians 15:54).
But this is about more than physical death. It's about spiritual death, an eternity without God.
See, it's not just a show; we're all walking dead—alive physically, but dead spiritually, controlled by sin. Unless we have Christ in our lives. He gives us new life; He transforms us and makes us spiritually alive.
We all live after death, but it's up to you where you spend eternity.
How will it end for you? You can be sure right now. No bites about it.
Step 1 – God's Purpose: Peace and Life
God loves you and wants you to experience peace and eternal life
.
The Bible says:
"We have peace with God through our Lord Jesus Christ."
Romans 5:1
"For God so loved the world that he gave his one and only Son, that whoever believes in him should not perish but have eternal life."
John 3:16
"I [Jesus] have come that they may have life, and that they may have it more abundantly."
John 10:10
What keeps us from having the life God planned for us?
Step 2 – The Problem: Our Separation from God
God created us in His image. He gave us a will and the freedom of choice; we choose to disobey Him and go our own way—which is called sin. This separates us from God.
The Bible says:
"For all have sinned and fall short of the glory of God."
Romans 3:23
"For the wages of sin is death, but the gift of God is eternal life in Christ Jesus our Lord."
Romans 6:23
Our choice to sin separates us from God. People have tried many ways to bridge this gap between themselves and God.
The Bible says:
"There is a way that appears to be right, but in the end it leads to death."
Proverbs 14:12
"But your iniquities have separated you from your God; your sins have hidden his face from you, so that he will not hear."
Isaiah 59:2
No bridge reaches God… except one.
Step 3 – God's Bridge: The Cross
Jesus Christ died on the cross and rose from the grave. When He did He paid the penalty for our sin and bridged the gap between us and God.
The Bible says:
"For there is one God and one mediator between God and mankind, the man Christ Jesus."
1 Timothy 2:5
"For Christ also suffered once for sins, the righteous for the unrighteous, to bring you to God."
1 Peter 3:18
God has provided the only way back to Him. You must make a choice.
Step 4 – Our Response: Receive Christ
We must trust and receive Jesus Christ as Lord and Savior.
The Bible says:
"Yet to all who did receive him, to those who believed in his name, he gave the right to become children of God."
John 1:12
"If you declare with your mouth, 'Jesus is Lord,' and believe in your heart that God raised him from the dead, you will be saved."
Romans 10:9
Which side are you on? The side with Christ or without Him?
Here is how you can accept Christ into your life:
Admit your need. (I am a sinner)
Be willing to turn from your sins. (Repent)
Believe that Jesus Christ died for you on the cross and rose from the grave. (Be saved by faith)
Through prayer, invite Jesus Christ to control your life through the Holy Spirit. (Receive him as Lord and Savior)
"Dear God, I know I'm a sinner, and I ask for your forgiveness. I believe Jesus Christ is Your Son. I believe that He died for my sin and that you raised Him to life. I want to trust Him as my Savior and follow Him as Lord, from this day forward. Guide my life and help me to do your will. I pray this in the name of Jesus. Amen."
Did you pray this prayer?