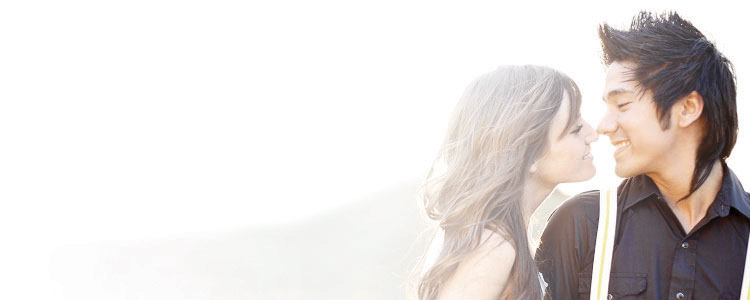 How to Have a Happy Marriage
Many of our favorite stories finish with "and they lived happily ever after." Unfortunately, you don't find it to be reality that often. A happy marriage doesn't just happen; it takes lots of work—but it's totally worth it.
There's plenty of good advice on how to make a marriage successful, but here are four short tips that may be easier to remember.
Cherish. Your spouse is a gift from God. Make sure you express your love with small acts of thoughtfulness. This could be some time away together, a surprise gift, or dinner at their favorite restaurant. Cherish your spouse and be certain he or she knows how much you love them.
Communicate. Share your life with each other. Discuss the problems at work and what you're dreaming about at home. Don't pester or only share what you're thinking when you are upset. The Bible says, "Gracious words are like a honeycomb, sweetness to the soul and health to the body" (Proverbs 16:24).
Compromise. The biggest hurdle of love is selfishness. Marriage is the union of two people so you can't always get what you want. You have to compromise and do so with grace. The Bible says, "Love does not demand its own way" (1 Corinthians 13:5).
Christ. Lastly and most importantly, place Jesus Christ in the center of your marriage. Accept Jesus and seek His will daily. Jesus is the strong foundation you need in your life and marriage.
The perfect marriage is a joining of three persons—a man, a woman and God. That is what makes marriage holy. And a holy marriage can be a happy marriage. Faith in Christ is the most important of all principles in the building of a happy marriage and a happy home.
Open your heart to Jesus Christ. Invite Him into your marriage and find peace.
Step 1 – God loves you and has a plan for you!
The Bible says, "God so loved the world that He gave His one and only Son, [Jesus Christ], that whoever believes in Him shall not perish, but have eternal life" (John 3:16)
.
Jesus said, "I came that they may have life and have it abundantly"—a complete life full of purpose (John 10:10)
.
But here's the problem:
Step 2 – People are sinful and separated from God.
We have all done, thought or said bad things, which the Bible calls "sin." The Bible says, "All have sinned and fall short of the glory of God" (Romans 3:23). The result of sin is death, spiritual separation from God (Romans 6:23). The good news?
Step 3 – God sent His Son to die for your sins!
Jesus died in our place so we could have a relationship with God and be with Him forever. "God demonstrates His own love toward us, in that while we were yet sinners, Christ died for us" (Romans 5:8). But it didn't end with His death on the cross. He rose again and still lives! "Christ died for our sins. … He was buried. … He was raised on the third day, according to the Scriptures" (1 Corinthians 15:3-4). Jesus is the only way to God. Jesus said, "I am the way, and the truth, and the life; no one comes to the Father, but through Me" (John 14:6).
Step 4 – Would you like to receive God's forgiveness?
We can't earn salvation; we are saved by God's grace when we have faith in His Son, Jesus Christ. All you have to do is believe you are a sinner, that Christ died for your sins, and ask His forgiveness. Then turn from your sins—that's called repentance. Jesus Christ knows you and loves you. What matters to Him is the attitude of your heart, your honesty. We suggest praying the following prayer to accept Christ as your Savior:
"Dear God, I know I'm a sinner, and I ask for your forgiveness. I believe Jesus Christ is Your Son. I believe that He died for my sin and that you raised Him to life. I want to trust Him as my Savior and follow Him as Lord, from this day forward. Guide my life and help me to do your will. I pray this in the name of Jesus. Amen."
Did you pray this prayer?