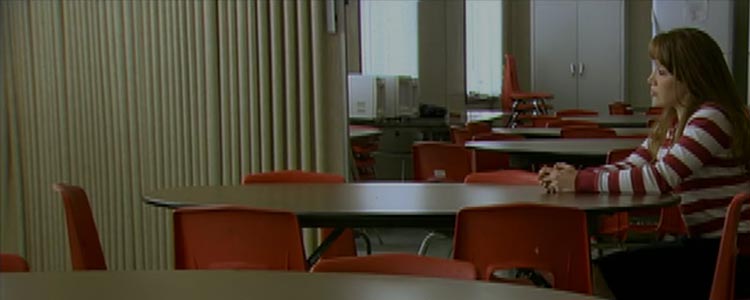 Losing a Loved One
You're devastated. Maybe angry. And trying to make sense of it all. Why did this have to happen? Why now? What will life be like without the person you lost?
It would be great if there was an easy explanation that would cover all situations and answer all questions. Unfortunately, we don't always understand why things happen to us that seem so senseless or evil. The Bible talks about "the mystery of iniquity" (2 Thessalonians 2:7 KJV), suggesting there is a mystery to some of the things we experience, even when a loved one passes away.
At the same time, we need to remember we live in a world that has been tainted and twisted by sin. The world was not like this when God created it. Instead, "God saw all that he had made, and it was very good" (Genesis 1:31). But then sin entered the world when the human race turned its back on God and decided to go its own way.
Even after all the time that has passed, we still struggle to understand the terrible consequences of our rebellion. We don't see how sin brought heartache and death as a result.
The loss of a child, parent or friend is very painful. God allows us to have a grieving process so we can cope with the pain. He knows your anguish, grief and anger.
You hurt deeply, but be assured that God knows exactly how you feel. How do we know this? We know it because God's only Son, Jesus Christ, also died. He suffered and died on a cross so you could be at peace with God. He understands your heartache and wants to surround you with His love if you will let Him.
For those who trust in Jesus, the sadness of losing a loved one is only temporary. Not only did He make a way for us to experience indescribable joy in heaven, but He promises to help us through our grief on earth. In Matthew 5:4, He says, "Blessed are those who mourn, for they will be comforted."
Would you like to experience the real, lasting hope found in Christ?
Step 1 – God loves you and has a plan for you!
The Bible says, "God so loved the world that He gave His one and only Son, [Jesus Christ], that whoever believes in Him shall not perish, but have eternal life" (John 3:16)
.
Jesus said, "I came that they may have life and have it abundantly"—a complete life full of purpose (John 10:10)
.
But here's the problem:
Step 2 – People are sinful and separated from God.
We have all done, thought or said bad things, which the Bible calls "sin." The Bible says, "All have sinned and fall short of the glory of God" (Romans 3:23). The result of sin is death, spiritual separation from God (Romans 6:23). The good news?
Step 3 – God sent His Son to die for your sins!
Jesus died in our place so we could have a relationship with God and be with Him forever. "God demonstrates His own love toward us, in that while we were yet sinners, Christ died for us" (Romans 5:8). But it didn't end with His death on the cross. He rose again and still lives! "Christ died for our sins. … He was buried. … He was raised on the third day, according to the Scriptures" (1 Corinthians 15:3-4). Jesus is the only way to God. Jesus said, "I am the way, and the truth, and the life; no one comes to the Father, but through Me" (John 14:6).
Step 4 – Would you like to receive God's forgiveness?
We can't earn salvation; we are saved by God's grace when we have faith in His Son, Jesus Christ. All you have to do is believe you are a sinner, that Christ died for your sins, and ask His forgiveness. Then turn from your sins—that's called repentance. Jesus Christ knows you and loves you. What matters to Him is the attitude of your heart, your honesty. We suggest praying the following prayer to accept Christ as your Savior:
"Dear God, I know I'm a sinner, and I ask for your forgiveness. I believe Jesus Christ is Your Son. I believe that He died for my sin and that you raised Him to life. I want to trust Him as my Savior and follow Him as Lord, from this day forward. Guide my life and help me to do your will. I pray this in the name of Jesus. Amen."
Did you pray this prayer?