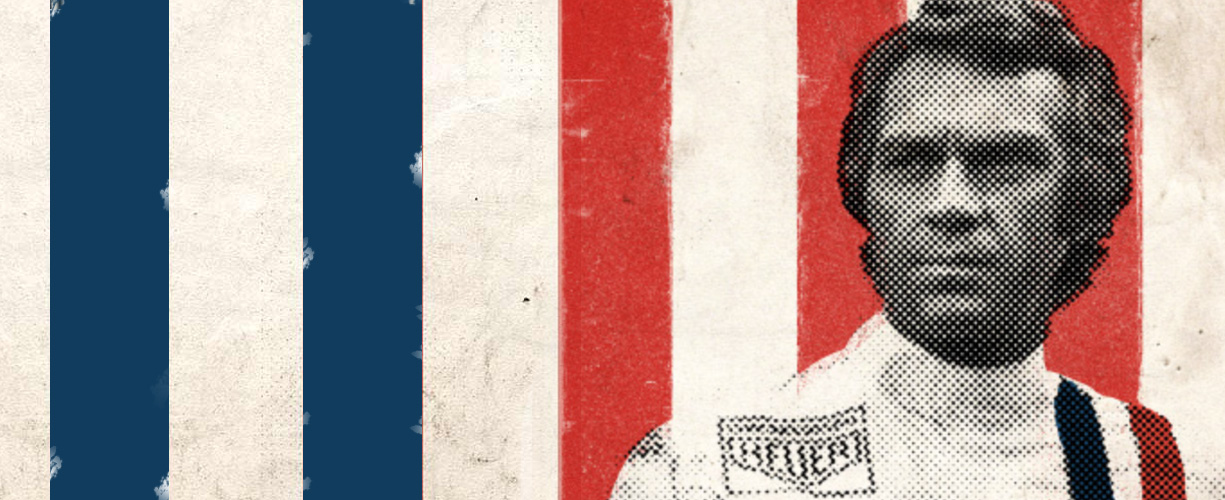 The Moment Steve McQueen's Life Changed
He was a Hollywood bad boy and headstrong thrill-seeker, drawn to drugs, women, fast cars and motorcycles. At the height of his stardom in the 1960s and '70s, Steve McQueen was at the top of his game, yet the "King of Cool" was still searching for something more. That's the subject of a new documentary, Steve McQueen: American Icon.
With an alcoholic mother and a string of abusive stepfathers, McQueen had always wanted a real dad in his life—someone to look up to. He found a father figure in his flight instructor, Sammy Mason, who answered his countless questions about faith and told him about the perfect Father, God Himself.
Little by little, this lead role in The Great Escape stopped running in the opposite direction of God. Three months after McQueen and his wife started attending Mason's church in California, McQueen invited the pastor to lunch and asked another round of questions. Could he really be forgiven? What does it look like to follow Jesus Christ?
With a slew of fictional movies under his belt, this actor wanted to know the truth.
It was during that lunch that the pastor, Leonard DeWitt, asked McQueen about his own beliefs, and McQueen shared that he had devoted his life to Christ a few weeks back. He had a new purpose and an ever-softening demeanor.
Six months later, in late 1979, McQueen was diagnosed with cancer. Although he wanted to live, friends and family could see he was also at peace. If and when he died, he said, he knew where he was going.
On Nov. 3, 1980, four days before his death, one of McQueen's wishes came true. He'd wanted to meet evangelist Billy Graham for some time, and on that day, Mr. Graham paid him a visit. The pair prayed together and talked about the afterlife, and McQueen told him how his faith in Christ helped deal with the cancer. At the end of their meeting, Billy Graham left McQueen his personal Bible, the name "Billy Graham" printed on the front and all.
Inside, he wrote the date, along with a message: "To my friend Steve McQueen, may God bless and keep you always." He signed his name, along with a reference to a Bible verse, Philippians 1:6: "And I am sure of this, that he who began a good work in you will bring it to completion at the day of Jesus Christ."
Billy Graham's Bible became McQueen's most valued possession. He died on Nov. 7—Billy Graham's 62nd birthday—and was found clutching that Bible.
Before his death, McQueen said he wanted to tell more people about God. While he grew weaker physically, he grew stronger spiritually, and wanted others to know where that strength came from.
God began something wonderful in McQueen's life—a total transformation—and has continued impacting others through his story. Nov. 7 is much more than his death date; it's the day the King of Cool met the King of kings.
Whatever you're chasing after in life, nothing compares to God Himself. If He can change Steve McQueen's life, he can change yours, too. Keep reading to see how.
Step 1 – God's Purpose: Peace and Life
God loves you and wants you to experience peace and eternal life
.
The Bible says:
"We have peace with God through our Lord Jesus Christ."
Romans 5:1
"For God so loved the world that he gave his one and only Son, that whoever believes in him should not perish but have eternal life."
John 3:16
"I [Jesus] have come that they may have life, and that they may have it more abundantly."
John 10:10
What keeps us from having the life God planned for us?
Step 2 – The Problem: Our Separation from God
God created us in His image. He gave us a will and the freedom of choice; we choose to disobey Him and go our own way—which is called sin. This separates us from God.
The Bible says:
"For all have sinned and fall short of the glory of God."
Romans 3:23
"For the wages of sin is death, but the gift of God is eternal life in Christ Jesus our Lord."
Romans 6:23
Our choice to sin separates us from God. People have tried many ways to bridge this gap between themselves and God.
The Bible says:
"There is a way that appears to be right, but in the end it leads to death."
Proverbs 14:12
"But your iniquities have separated you from your God; your sins have hidden his face from you, so that he will not hear."
Isaiah 59:2
No bridge reaches God… except one.
Step 3 – God's Bridge: The Cross
Jesus Christ died on the cross and rose from the grave. When He did He paid the penalty for our sin and bridged the gap between us and God.
The Bible says:
"For there is one God and one mediator between God and mankind, the man Christ Jesus."
1 Timothy 2:5
"For Christ also suffered once for sins, the righteous for the unrighteous, to bring you to God."
1 Peter 3:18
God has provided the only way back to Him. You must make a choice.
Step 4 – Our Response: Receive Christ
We must trust and receive Jesus Christ as Lord and Savior.
The Bible says:
"Yet to all who did receive him, to those who believed in his name, he gave the right to become children of God."
John 1:12
"If you declare with your mouth, 'Jesus is Lord,' and believe in your heart that God raised him from the dead, you will be saved."
Romans 10:9
Which side are you on? The side with Christ or without Him?
Here is how you can accept Christ into your life:
Admit your need. (I am a sinner)
Be willing to turn from your sins. (Repent)
Believe that Jesus Christ died for you on the cross and rose from the grave. (Be saved by faith)
Through prayer, invite Jesus Christ to control your life through the Holy Spirit. (Receive him as Lord and Savior)
"Dear God, I know I'm a sinner, and I ask for your forgiveness. I believe Jesus Christ is Your Son. I believe that He died for my sin and that you raised Him to life. I want to trust Him as my Savior and follow Him as Lord, from this day forward. Guide my life and help me to do your will. I pray this in the name of Jesus. Amen."
Did you pray this prayer?