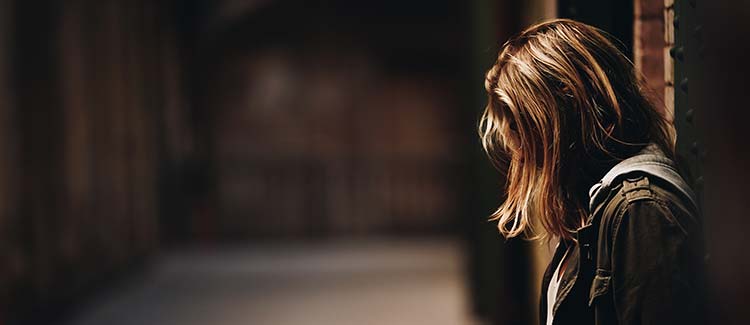 Why Abortion Is Wrong
Abortion has divided our society like few other topics in recent history. The Bible places the highest importance on human life. God treats it as sacred and invaluable—and that's because He created us "in His own image." This is why the Bible identifies an unborn baby as being fully human.
The Bible says, "For You formed my inward parts; You knitted me together in my mother's womb. I praise You, for I am fearfully and wonderfully made. Wonderful are Your works … My frame was not hidden from You, when I was being made in secret" (Psalm 139:13-15).
Some people in our society don't believe abortion is wrong because they see it as a solution to a problem. We must never reason out that we can solve one moral problem by allowing another, especially murder and that's exactly what unrestrained abortion is. We have a duty to show others what God says about living with self-control and being responsible for our actions, as God defines them.
God created all life and He sustains it. He has given each of us the breath of life and it's our responsibility to protect what was given by the Father in heaven. This is why the debate about whether abortion is right or wrong eventually leads to the definition of a holocaust. No man or woman has the right to steal from God or destroy the creation of life that belongs solely to Him.
In God's great love, He gives life that bears His image. Determining if abortion is wrong goes well beyond the question of whether people have the right to terminate the life of a child. The real issue is whether people will insist on living according to worldly standards that oppose God's law. True peace comes when people surrender to God and allow Him to guide their lives according to His loving righteousness.
People who oppose God's will often think it's unnecessarily restrictive and difficult, but it is actually there because He loves us and wants to protect us. The Bible says, "Come to me, all who labor and are heavy laden, and I will give you rest. Take my yoke upon you, and learn from me, for I am gentle and lowly in heart, and you will find rest for your souls. For my yoke is easy, and my burden is light" (Matthew 11:28-30).
Are you ready live God's way and discover the peace that comes with it?
Step 1 – God loves you and has a plan for you!
The Bible says, "God so loved the world that He gave His one and only Son, [Jesus Christ], that whoever believes in Him shall not perish, but have eternal life" (John 3:16)
.
Jesus said, "I came that they may have life and have it abundantly"—a complete life full of purpose (John 10:10)
.
But here's the problem:
Step 2 – People are sinful and separated from God.
We have all done, thought or said bad things, which the Bible calls "sin." The Bible says, "All have sinned and fall short of the glory of God" (Romans 3:23). The result of sin is death, spiritual separation from God (Romans 6:23). The good news?
Step 3 – God sent His Son to die for your sins!
Jesus died in our place so we could have a relationship with God and be with Him forever. "God demonstrates His own love toward us, in that while we were yet sinners, Christ died for us" (Romans 5:8). But it didn't end with His death on the cross. He rose again and still lives! "Christ died for our sins. … He was buried. … He was raised on the third day, according to the Scriptures" (1 Corinthians 15:3-4). Jesus is the only way to God. Jesus said, "I am the way, and the truth, and the life; no one comes to the Father, but through Me" (John 14:6).
Step 4 – Would you like to receive God's forgiveness?
We can't earn salvation; we are saved by God's grace when we have faith in His Son, Jesus Christ. All you have to do is believe you are a sinner, that Christ died for your sins, and ask His forgiveness. Then turn from your sins—that's called repentance. Jesus Christ knows you and loves you. What matters to Him is the attitude of your heart, your honesty. We suggest praying the following prayer to accept Christ as your Savior:
"Dear God, I know I'm a sinner, and I ask for your forgiveness. I believe Jesus Christ is Your Son. I believe that He died for my sin and that you raised Him to life. I want to trust Him as my Savior and follow Him as Lord, from this day forward. Guide my life and help me to do your will. I pray this in the name of Jesus. Amen."
Did you pray this prayer?