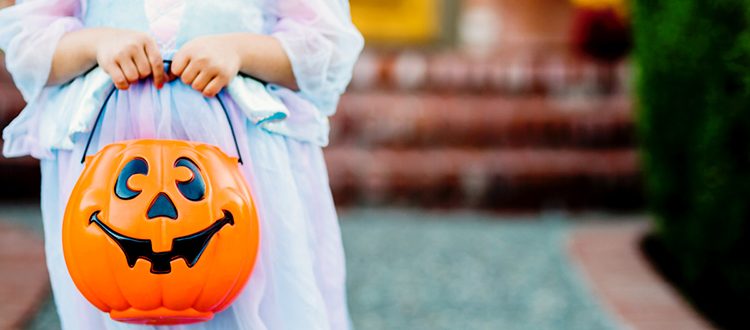 Why Do We Celebrate Halloween?
Despite spooky costumes, pranks and other chilling traditions, history suggests the name "Halloween" may originate from a Christian celebration.
For centuries, many Christians have celebrated All Hallows Eve, which takes place the evening before All Saints Day on November 1. It started as a time to remember those who died for their faith while helping gain religious freedoms. It was also on October 31, 1517, that a priest named Martin Luther publicly denounced certain actions going on in the church at that time, like paying money to escape God's punishment for sin. His arguments helped spark big changes in the church.
But Halloween also has ties to pagan traditions—like attempts to appease and communicate with the dead. Some people also dressed in scary costumes or carved grotesque faces into large vegetables to ward off wandering spirits.
With Halloween celebrated in many different ways, it's wise to develop your approach based on your own convictions.
Whatever you choose, Halloween doesn't have to be all about the death and darkness so often associated with this holiday. Well before the origin of Halloween, Jesus Christ came into the world to keep us from that death and darkness—to bring hope and light and save us from the terrifying consequences of sin. The Bible says, "… And you shall call his name Jesus, for he will save his people from their sins" (Matthew 1:21).
There is real spiritual darkness in the world, but with Christ, there's no need to fear it.
Turn to Jesus and escape all fear.
Step 1 – God loves you and has a plan for you!
The Bible says, "God so loved the world that He gave His one and only Son, [Jesus Christ], that whoever believes in Him shall not perish, but have eternal life" (John 3:16)
.
Jesus said, "I came that they may have life and have it abundantly"—a complete life full of purpose (John 10:10)
.
But here's the problem:
Step 2 – People are sinful and separated from God.
We have all done, thought or said bad things, which the Bible calls "sin." The Bible says, "All have sinned and fall short of the glory of God" (Romans 3:23). The result of sin is death, spiritual separation from God (Romans 6:23). The good news?
Step 3 – God sent His Son to die for your sins!
Jesus died in our place so we could have a relationship with God and be with Him forever. "God demonstrates His own love toward us, in that while we were yet sinners, Christ died for us" (Romans 5:8). But it didn't end with His death on the cross. He rose again and still lives! "Christ died for our sins. … He was buried. … He was raised on the third day, according to the Scriptures" (1 Corinthians 15:3-4). Jesus is the only way to God. Jesus said, "I am the way, and the truth, and the life; no one comes to the Father, but through Me" (John 14:6).
Step 4 – Would you like to receive God's forgiveness?
We can't earn salvation; we are saved by God's grace when we have faith in His Son, Jesus Christ. All you have to do is believe you are a sinner, that Christ died for your sins, and ask His forgiveness. Then turn from your sins—that's called repentance. Jesus Christ knows you and loves you. What matters to Him is the attitude of your heart, your honesty. We suggest praying the following prayer to accept Christ as your Savior:
"Dear God, I know I'm a sinner, and I ask for your forgiveness. I believe Jesus Christ is Your Son. I believe that He died for my sin and that you raised Him to life. I want to trust Him as my Savior and follow Him as Lord, from this day forward. Guide my life and help me to do your will. I pray this in the name of Jesus. Amen."
Did you pray this prayer?